"What do we live for, if it is not to make life less difficult for each other." … George Eliot
***
As I grow older, and perhaps a little wiser, I gladly trade small measures of newfound wisdom for the youthful beauty of unbridled imagination.
Truthfully, I am reverent in embracing and nurturing wisdom, and every day find opportunities to rekindle imagination.
Every day, I question, how does one turn back the years, cast aside learned habits, detach from unnecessary thoughts, and believe once again that anything is possible?
***
Be like a child!
As children we asked, "Why not?" Why not climb the highest tree? Why not ride the bicycle with no training wheels? Why not travel to the ends of the earth, however near or far they may be?
Adventurous invincibility was all the armor we needed in our quest for knowledge of the world. A dime store telescope was our spaceship to the stars. We didn't yearn for our spiritual selves, we were our spiritual selves.
Life was simple. We had faith in something we didn't comprehend. We didn't have to comprehend. We were already well on our way to our next adventure. The past was left in the dust.
Yet life does throw curveballs. Young children suffer through painful illness, and very often pay for the mistakes of others.
As adults we talk about righting the wrongs, all the time forgetting to make each moment profound. Attempting to correct the past, we lose sight of the present, and continually condemn the future.
As children we threw fastballs. Or not! The only thing that made true sense was an embrace of detachment from outcome.
***
Dance!
Hafiz said it beautifully,
"Every child has known God, not the God of names, not the God of don'ts, not the God that does anything weird, but the God who knows only four words and keeps repeating them, saying: 'Come dance with me, come dance with me'."
I am a marginal dancer, at best. Perhaps God pokes a little fun at my expense, having given me two left feet. I'll allow Him a bit of humor. He never leaves me sitting alone.
We dance every day.
We dance with the first smile, the first hello. We dance as we listen to songbirds welcome a rising sun, and when we comfort a close friend enduring pain. We dance as we smell the roses, radiate kindness, and remember the faith that inspired adventure.
We dance when, like children, we are mindfully aware that we are indeed alive, and the world is ours to explore.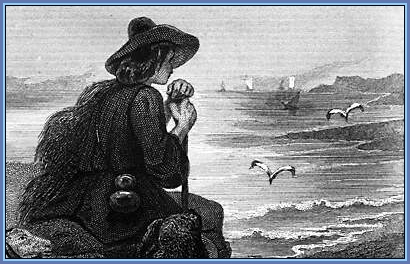 Kindness encourages others in their efforts to be a positive force in the world. That encouragement may be the necessary nudge another needs to continue on their path. A little goes a long way. The effects lengthen and deepen, pass forward to others, and are unstoppable in their pursuit of goodness.
Be grateful that you have the power to inspire courageous ambition. Give thanks for opportunities to demonstrate love and compassion to everyone you meet. Everyone you meet deserves them.
Be grateful that the child in you, the invincible adventurer, the spirit propelled headlong toward the unknown with no thought of looking back, the dreamer of dreams, is now a builder of goodness.
Be courteous, be dependable, be loving, be kind, and watch with awe the power of your touch on the lives of others.
Find the noblest part of yourself, nurture it, cherish it, and most importantly, share it.
The world will be grateful, and will return your goodness, perhaps not when you would like it to, or in ways you might expect, but it will return.
The child in you knows this to be true, because anything is possible, and possibilities are endless.